Ysgol Amgylchedd
Environment School
Do Something, help create an example of what we should be doing with woodland, to produce fuel, and materials to replace coal, oil and gas
Learn how to use hand tools:axes, scythes, billhooks etc to produce Hazel Coppice, basketry willow plantation, Hornbeam Pollards and Timber trees. To produce materials which are an alternative to plastic and composite materials which won't naturally breakdown.
We are all Volunteers
Volunteering on Mansel Green, Murton Swansea on Wednesdays and Saturdays 10.30-4pm will begin again in September 2019
We Also Pick up Volunteers in Swansea, on Request please contact us
Mansel Green is a 2 hectare site in Murton village. Activities change with the season and include controlling Bracken and Japanese Knotweed using Austrian Scythes, footpath improvement, coppicing, tree planting, hedgerow restoration.
The Community Fund supports our volunteering programme on Mansel Green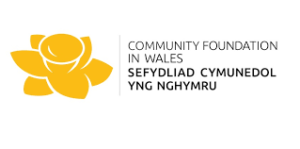 Do Something About Creating Healthy Hedges this Autumn!
Neglect of hedgerow is almost as bad as hedgerow removal. The convenience and economics of flail cutting has meant that many hedgerows have declined. Learn the skills of hedgelaying and create a healthy hedge for wildlife. Plant more hedgerow trees and create a timber source and carbon storage rolled into one. Get a beautiful living fence in the bargain.
The 4 day Course will take you through the skills and knowledge to enable you to tackle laying a hedge on your own. No prior skills or experience needed.
We encourage all abilities. Youth can take part on the weekend course and we have a youth rate for 14-21 year olds. So come along if you have an interest in trees and woodland.
Dates: Midweek Mon 30th Sept- Thurs 3rd Oct and Weekends 28th-29th Sept and 5th-6th October 2019
Cost £120 for 4 day course
Youth Rate 14-21 year old £60
Willow Craft Community Skills Workshops
Spread the Word, Spread the Skills!
If you are interested in learning willow basketry skills in a regular group and practising those skills to make plastic free containers for everyday use. Please get in touch and look out for new dates in September.
Help to build a drying shed for the harvested material from the community willow bed. This is beginning in Oct 2019.
Please contact us via email climateandcommunity@btinternet.com or mobile Bob 07572500946 Jules 07964530436 to tell us when you would like to volunteer or book a place on workshops.
Willow Craft Community project funded by