Ysgol Amgylchedd
Environment School
Do Something, help create an example of what we should be doing with woodland, to produce fuel, and materials to replace coal, oil and gas
Learn how to use hand tools:axes, scythes, billhooks etc to produce Hazel Coppice, basketry willow plantation, Hornbeam Pollards and Timber trees. To produce materials which are an alternative to plastic and composite materials which won't naturally breakdown.
We are all Volunteers
Volunteering on Mansel Green,  Bishopston Swansea on Saturdays 10.00 – 4pm
Mansel Green is a 2 hectare site in Bishopston village. Activities change with the season and include controlling Bracken and Japanese Knotweed using Austrian Scythes, footpath improvement, coppicing, tree planting, hedgerow restoration.
Help to build a drying shed for the harvested material from the community willow bed. This is beginning in Nov 2019
Please contact Jules to tell us you are coming mob 07964530436
We Also Pick up Volunteers in Swansea, on Request please contact us
26th October
2nd November
9th November
30th November
14th December
21st December
The Community Fund supports our volunteering programme on Mansel Green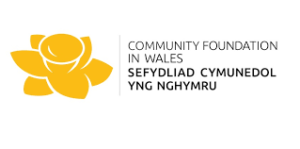 Willow Craft Community Skills Workshops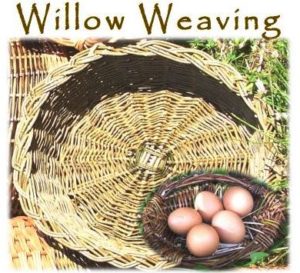 Spread the Word, Spread the Skills!
If you are interested in learning willow basketry skills in a regular group and practising those skills to make plastic free containers for everyday use.
Coming Events
Sat 2nd Nov 10- 4pm Make a willow basket Cost £10
Location Murton Church Hall
Mon 16th Nov 1-4 pm Small Frame baskets Cost £10
Location: Wesley Rooms, Methodist Church Hall
Sat 14th Dec 10-4 pm Christmas Willow Craft Cost £10
Make Reindeers, mini christmas trees, stars and wreaths, plastic free decorations!
Location: Murton Church Hall
Sat 30th Nov Willow Craft Open Day 11-4pm Free
Join us at the willow bed where we will have a shelter, fire, refreshments and cake. Also a short talk and tour of the willow craft project and how you can get involved. There will also be time to make some willow crafts.
Location the willow bed on Mansel Green,(opposite  Bishopston recreation ground)
.
Please contact us via email climateandcommunity@btinternet.com or mobile Bob 07572500946 Jules 07964530436 to tell us when you would like to volunteer or book a place on workshops.
Willow Craft Community project funded by