Ysgol Amgylchedd
Environment School
Do Something, help create an example of what we should be doing with woodland, to produce fuel, and materials to replace coal, oil and gas
Learn how to use hand tools:axes, scythes, billhooks etc to produce Hazel Coppice, basketry willow plantation, Hornbeam Pollards and Timber trees. To produce materials which are an alternative to plastic and composite materials which won't naturally breakdown.
We are all Volunteers
Due to COVID-19 Guidelines all Events are Postponed.
Thank you for your Support
Volunteering on Mansel Green, Bishopston Swansea
Tuesdays 10.00 – 4pm
Mansel Green is a 2 hectare site in Bishopston village. Activities change with the season and include controlling Bracken and Japanese Knotweed using Austrian Scythes, footpath improvement, coppicing, tree planting, hedgerow restoration.
Work Coming up 
Tree Planting on Mansel Green, as part of the plan we are planting Hazel and other indigenous broad leave trees. This also involves some clearance of bramble and bracken to make space for the young trees.
Help to build a drying shed for the harvested material from the community willow bed. 
Please contact Jules to tell us you are coming mob 07964530436
We Also Pick up Volunteers in Swansea, on Request please contact us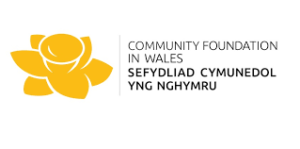 Willow Craft Project Update March 2020
Spread the Word, Spread the Skills!
The willow craft project has now become the Swansea and Gower Willow Craft, a regular monthly group set up to manage the willow bed, use the willow to learn new basketry skills and share ideas. All welcome  Please check out the facebook pagehttps://www.facebook.com/groups/1523666114467215/
Willow Craft Community project funded by