Join the 'Climate Conservation Corps'
Do Something, help create an example of what we should be doing with woodland, to produce fuel, materials to replace coal, oil and gas and grow our food locally.
Learn how to use hand tools: axes, scythes, billhooks etc to produce Hazel Coppice, basketry willow plantation, Hornbeam Pollards and Timber trees. To produce materials which are an alternative to plastic and composite materials which won't naturally breakdown. Learn how to grow veg and fruit and set up carbon negative no dig horticulture on a field scale. 
We are all Volunteers
Volunteering on Mansel Green, Bishopston Swansea
Mansel Green is a 2 hectare site in Bishopston village. Activities change with the season and include controlling Bracken and Japanese Knot weed using Austrian Scythes, footpath improvement, coppicing, tree planting, hedgerow restoration.
Volunteering on Broad Park, Murton.
The charity has taken on a field in Murton to demonstrate carbon negative food growing. More Info: Carbon Negative Food Growing 
At present we need volunteers to join us in preparing the land. We are working on the field infrastructure, planting fruit trees,  clearing bramble and general ground work. 
Please contact Jules if you are interested in volunteering mob 07964530436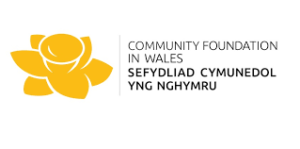 Willow Craft Project Update July 2020
Spread the Word, Spread the Skills!
The willow craft project has now become the Swansea and Gower Willow Craft, a regular monthly group set up to manage the willow bed, using the willow to learn new basketry skills and share ideas. All are welcome  Please check out the facebook page, it will tell you when we plan to meet next.  FaceBook Page
Willow Craft Community project funded by